HOW TO QUIT CHURCH WITHOUT QUITTING GOD
Why Going to church today is unbiblical, un-Christlike, and Spiritually risky
"Confronting hypocrisy, contradiction, and cult overtones in modern-day Christianity head-on, Zender raises serious criticisms without renouncing true faith. A truly fascinating book."
-
Michael J. Carson
,
The Midwest Book Review

Paperback
Revised from original edition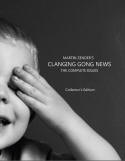 CLANGING GONG NEWS: THE COMPLETE ISSUES
COLLECTOR'S EDITION
Hardcover, 249 full-color pages
*Plus: The History of the Ministry
This beautiful compilation of the original "Clanging Gong News" also contains a detailed Table of Contents, Topic Index, and Scripture Index.
"I believe God will use this handsome collection to bless many people. Set it on your coffee table. Buy a copy for your kids. The beauty of this volume is the short articles and unique illustrations. And the humor. There is something for everyone."
-Martin Zender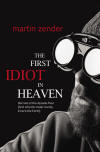 THE FIRST IDIOT IN HEAVEN
Secrets of the Apostle Paul (And why the meek merely inherit the Earth)


"Zender's genius lies in boiling complex theological concepts down to their essence. Never has Paul been plainer--or more fun to read. The apostle himself would have a hard time putting down this book."
-Dan Sheridan
The Martin Zender/Dan Sheridan Show


Also Available for KINDLE

HOW TO BE FREE FROM SIN WHILE SMOKING A CIGARETTE
The book for people with weaknesses

Deliverance from sin comes, not through victory over it, but through death to it.

"A home run! This is the keystone book, the crucial component upon which all Martin's other work depends...It is simply that important."
-Tony Smith
publisher of Executive Wings magazine



THE REALLY BAD THING ABOUT FREE WILL


A Critical look at the "salvation by willpower" doctrine



We are not saved because we believe; we believe because we are saved.

Also Available for KINDLE

MARTIN ZENDER GOES TO HELL
A Critical review of an un-criticized doctrine

"Martin Zender has begun a new genre of literature. Call it: Theotainment..."
-Marlene Geddes



MARTIN ZENDER'S GUIDE TO INTELLIGENT PRAYER
"Do prayer circles work better than prayer squares?"
CAUTION:
This book may cause irritability in professional clergymen.

CAUTION:
It may cause extreme relief to exhausted prayer warriors...


FLAWED BY DESIGN
Think your sins are ruining God's plan for your life? Think again.
"For the first time ever, I'm relieved of guilt. And I've been a Christian for twenty-five years!"

- Jeanette M
.